At the Rubber and Plastics Show, Moog displayed operational samples of its new motion control products and systems for injection molding machines. Thanks to electric and hydraulic technology, these advanced performance solutions can help injection molding machine and blow molding machine manufacturers improve their performance and overcome various technical challenges.
The exhibition mainly introduced the following demonstration samples:
1. Moog's new electro-hydraulic radial piston pump (RKP) with fieldbus interface and built-in axis controller works prototype.
2. "All Machine Controller" (TMC) for controlling blow mold presses and blow pin actuators.
3. Customized electric solutions featuring water-cooled servo motors.
Digitally Controlled Radial Piston Pump (RKP)
Moog introduced a hydraulically controlled electronic variable radial piston pump (RKP) with a fieldbus interface and an internal yoke axis controller that provides solutions for high-speed, high-reliability injection molding applications. The Radial Piston Pump (RKP) is a rugged and highly anti-pollution design that has long been recognized by the plastics industry. Now equipped with a new proportional pilot valve, its built-in electronic board has internal dead-loop, control adjustment and fault diagnosis functions. The pump uses a high-performance microprocessor control system, making it an ideal solution for a wide variety of pressure and flow control systems.

Blow Molding Solutions:
20 tons of thrust high performance wall thickness control electric cylinder operating samples. It fully integrates servo motors, retarders and linear actuators to provide a compact, efficient design for blow molding applications. A flexible complete machine controller (TMC) can be used for all axis control. It offers high performance, high reproducibility and high consistency in blow molding applications. The complete controller (TMC) provides dead-loop control through the use of a convenient on-screen display. The main functions covered include wall thickness, weight, temperature, motion, and other measurements.
Electric solution:
Water-cooled servo motor. It can be customized in many ways to meet the needs of all-electric or hybrid applications. Moog also owns the widest range of servo motors and servo drives for injection molding machines up to 500 tons.
At the same time, Moog has drawn a number of plastics application experts from Asia and Europe to the exhibition site to discuss new projects and cooperation opportunities with press companies. The company's plastics application specialists will hold two technical exchange meetings with VIP guests from 2pm to 4pm in Conference Room M11 today;
1. Topic 1: Injection Molding Machine Advanced Electromechanical Drive Solution.
2. Topic 2: Power Saving Precision Injection New Partner - Digital Dead Loop Variable Displacement Pump.

Source: House of Chemical Engineers
Color box is generally use for packaging goods for gift, toys, electronics . It's use by corrugated paper and surface paper such as chrome paper, kraft paper. The box is easy to shape and custom Logo is available.
Advantages of Paper Gift Box:
1) packing products stably .
2) Various shapes
4) Good products Protection
Description of Color box:
Size:custom
Material: corrugated paper
MOQ:1000pcs
Packaging: 1PC/Polybag, for carton
Payment: T/T, L/C,D/P, Western union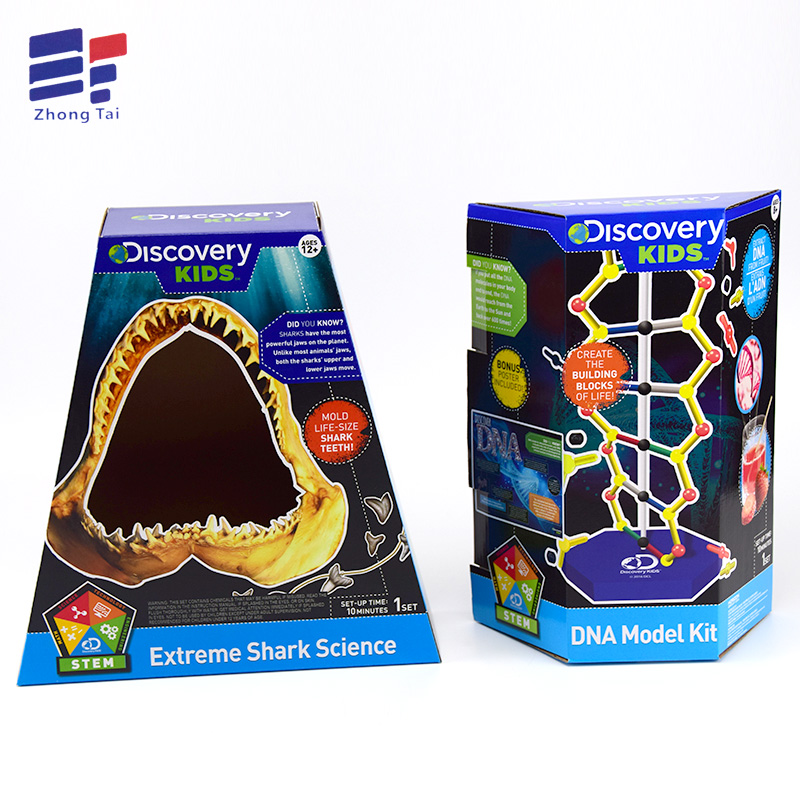 Color Box,Colorful Boxes,Color Box Prices,Color Box Design
Shenzhen ZT printing CO., Ltd , http://www.ztboxes.com